Published in People's Archive of Rural India. 18 December 2014
Dressed in a bright yellow saree with a bunch of pretty white bangles on her wrists, Bimala Bhatt squats in a square area, baking rotis over a smoking chulha (traditional indoor stove).
After kneading the dough into round moulds, she lightly tosses each circular disc on to a pan. Logs of wood are strewn around, some propped up against the walls – a dirty blue, with the plaster peeling off. Thick wisps of smoke curl over the fire.
"Food tates better when cooked like this," she says. Does the smoke not cause a headache or make her otherwise unwell? " Matke ka paani, aur chulhe ka khana, sabse accha hota hai [Water from an earthen pot and food cooked on a chulha are the best]."
Though she has access to a gas cylinder, Bimala prefers the chulha . She cooks five kilos of wheat daily, churning out nearly 20 rotis a day. The water is first purified using 'Pureit' and then cooled in a big earthen pot.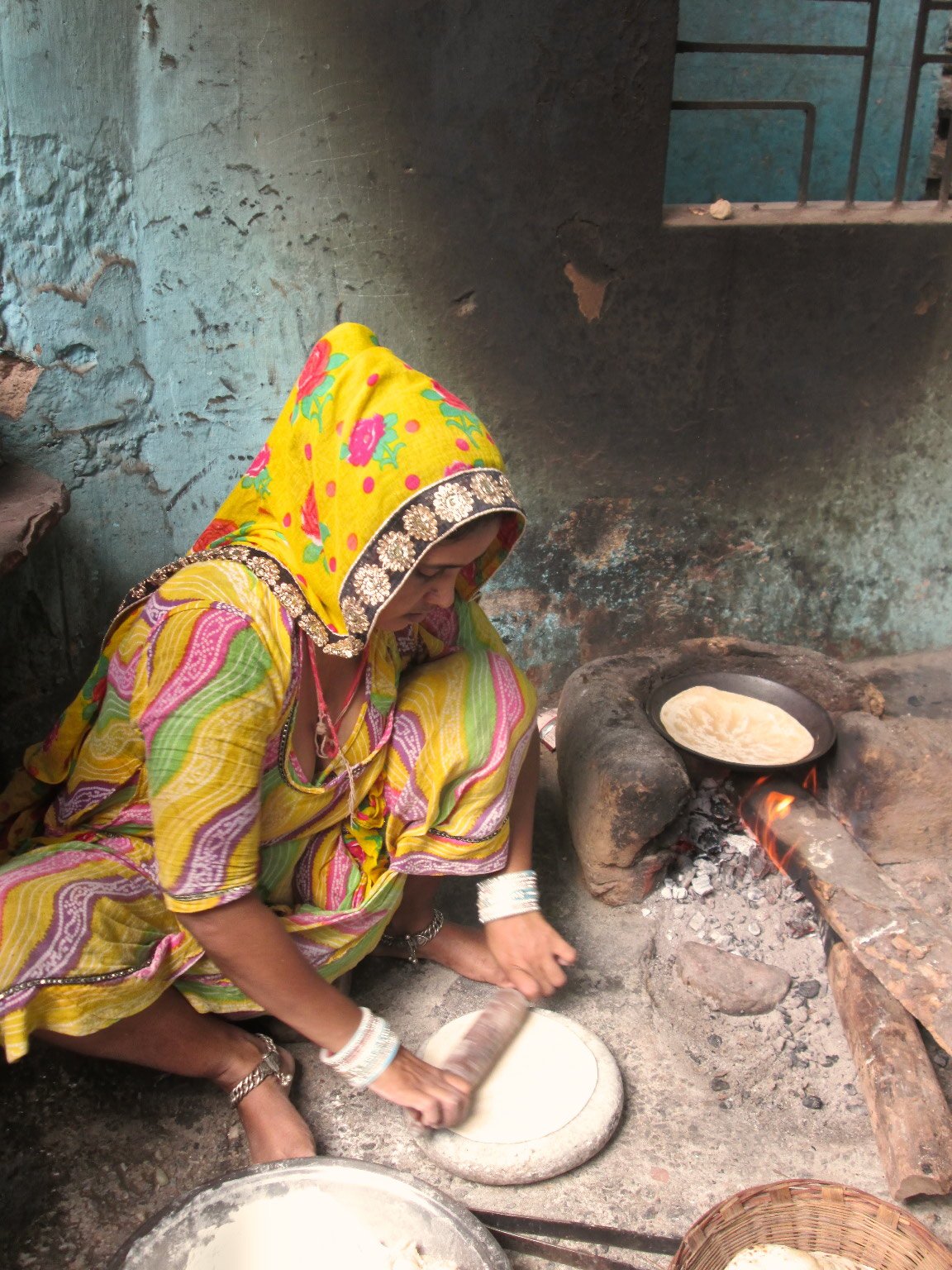 Away from the daily routine, there are fears about losing land and changing social interactions."I moved here 30 years ago," Bimala says. She looks young, her skin is flawless. "I don't really know my age," she remarks, smiling wryly.
Bimala, originally from Rajasthan's Sikar district, is married into the family of Puran Bhatt, a national award-winning puppeteer. Many families in this colony migrated here from villages in Rajasthan, Uttar Pradesh and Bihar in the 1970s.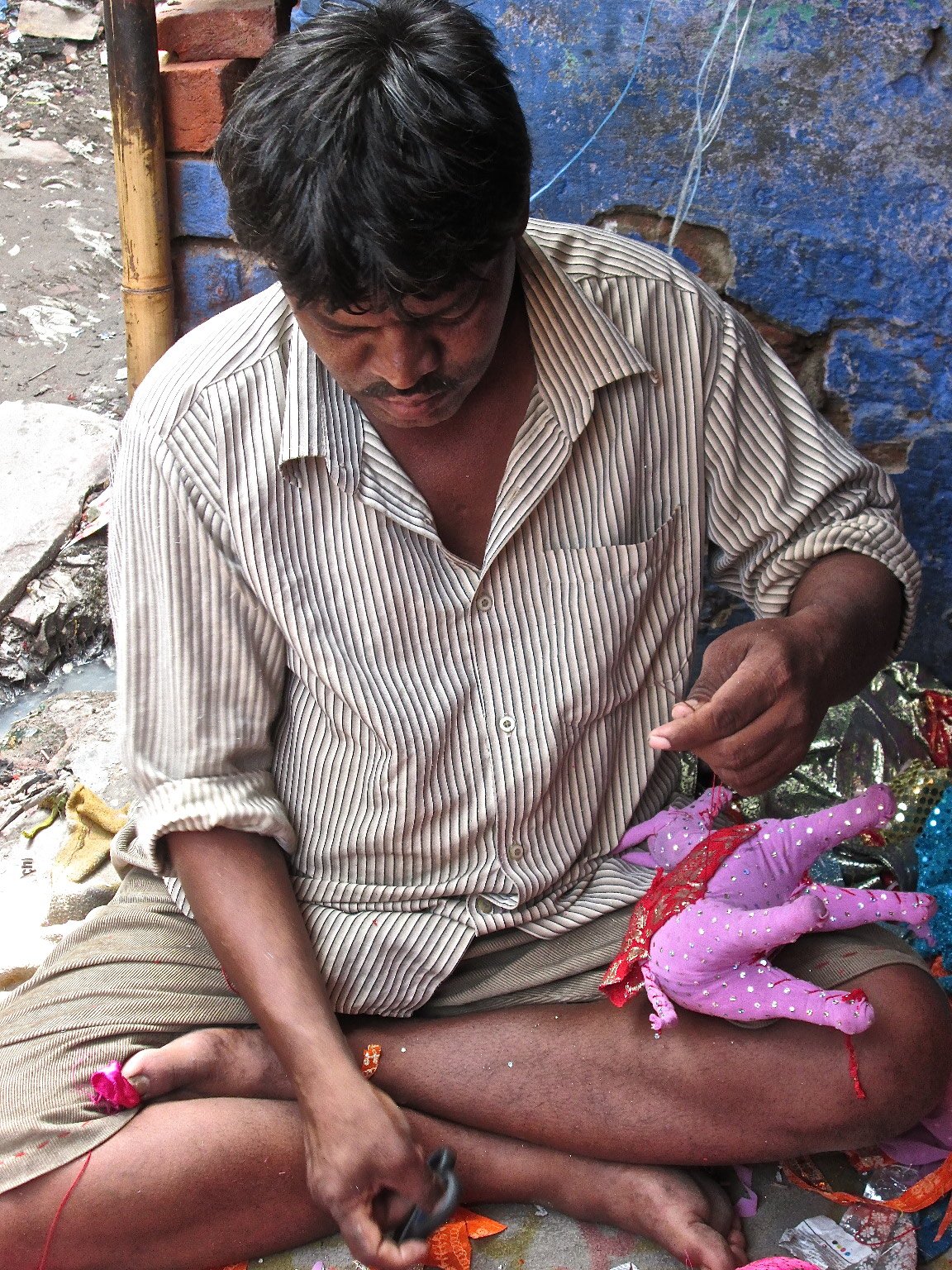 Puran Bhatt's house is one of the most well-known addresses in West Delhi's Kathputli Colony – the Delhi Development Authority's (DDA) first in-situ slum rehabilitation project. As per the plan, residents have been asked to move to transit camps where they will have to live for two years or more, after which they will be given flats in Kathputli Colony. The flats are to be built by Raheja Developers in a public-private partnership with DDA. Some families, which do not possess land in the colony, are in favour of moving to the transit camps. Those who have land, are wary of leaving – they are sceptical that the promised flats will not materialise and they may lose their land in the process.
"We have always lived here. Why should we leave?" asks Bimala. She is joined by her 15-year-old daughter Dipali, who concurs: "Flats are closed spaces. We won't be able to freely meet our friends and neighbours."
Dipali wants to have tea; we leave her mother to the cooking and sit in an adjacent room where a little girl with kohl-rimmed eyes and a bobbing ponytail laughs at us gleefully from her spot on the floor. She is the neighbour's daughter. Children breeze in and out, stare at us indifferently, and leave. The houses in Kathputli Colony are packed together, small topsy-turvy constructions tucked into narrow lanes and meandering bylanes. The overflowing drains and sewage, frequent piles of litter and faeces, and a shortage of water indicate chronic neglect by government authorities. The home interiors are clean by contrast.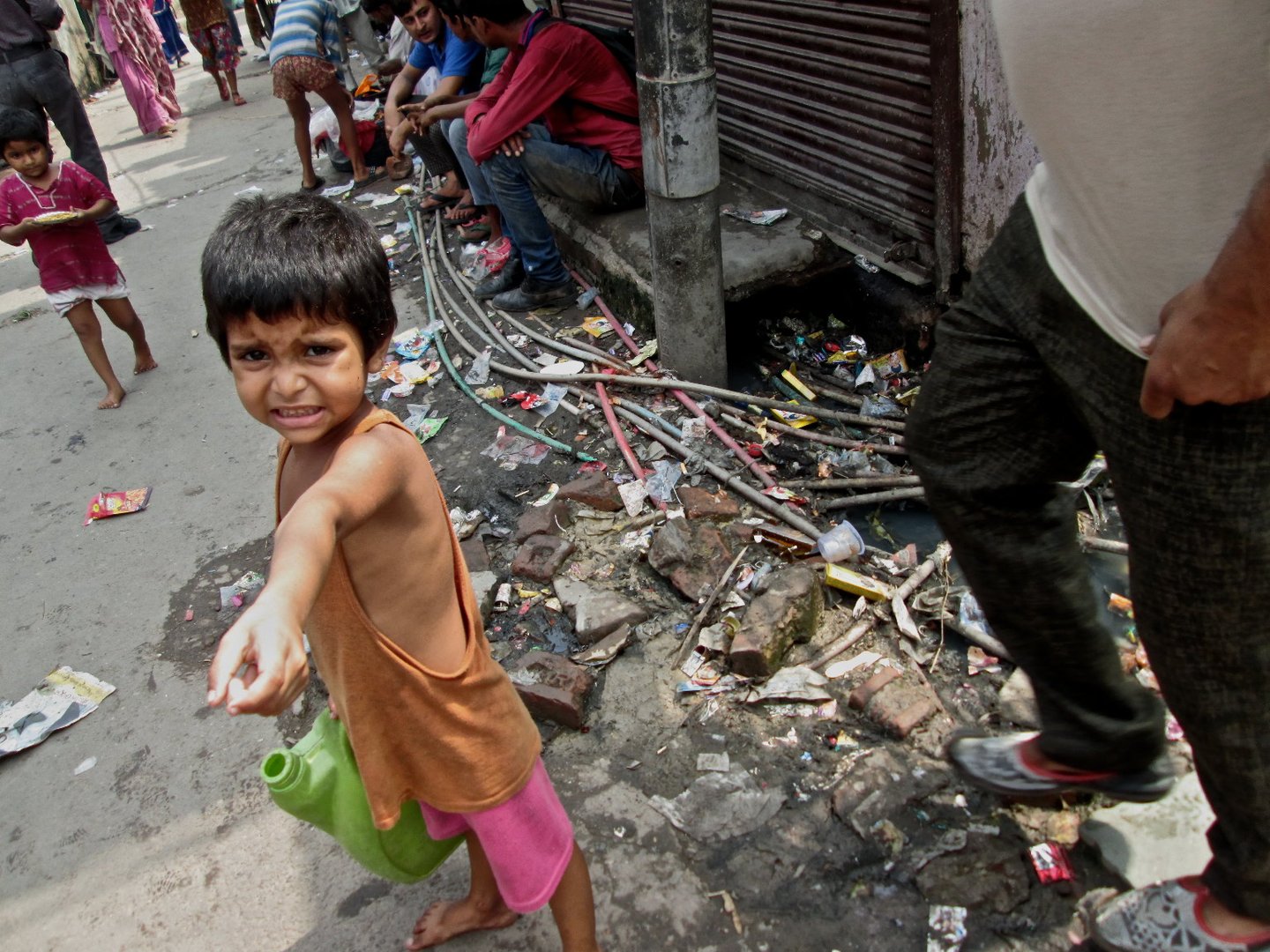 Acutely aware of the crisis in her community, Dipali explains how plans for an upcoming apartment complex and mall in their neighbourhood will segregate the colony. The apartments, in the luxury segment, will be constructed for sale. "It is as if they want to corner us and hide us. The squalor and poverty should not be seen," she says, bitterly.
She takes pride in grandfather Puran Bhatt's achievements and fame. Dipali has dreams of her own too – of becoming a fashion designer. But she is uncertain. " Shaadi karne kay liyay bolengay [they will ask me to marry]," she says in a low tone. All her friends are married. She adds more confidently: "We have a lot of freedom in this house. I'm encouraged to study and work."
Then, on a happier note, she rambles off about a wedding in her mother's village, which she frequently visits. "A village wedding is worth watching. You should see the way people dress and dance," she says. In the blink of an eye, she adds, "You should come too!" Doubts and excuses are not entertained, Dipali stands firm on her invitation.
Kathputli Colony is known for its prominent artiste community, which has greater visibility and power, compared to other communities involved in tailoring, carpentry, utensil-making, and other occupations. Music and magic, dance and art, all thrive in this slum – performing arts are given serious attention since it is bread and butter.

Magic is Mohammed Majid's skill and livelihood. Majid practices in a one-room house precariously perched on an elevation, accessible by a narrow, rickety staircase. His props to engross and enthrall are many – books, ropes, buckets, mugs. Majid is from Alwar district of Rajasthan and has lived in Kathputli Colony most of his life. He recounts the history of his trade: "The magicians from Alwar were initially Banjaras, wandering in search of work. Our trade was picked up in the villages, but there was little scope for a livelihood. Here, in the city, more money is available. We perform at hotels, birthday parties, and other events."
Rajesh Bhatt, an enterprising 19-year-old from the neighbourhood, who is in the 'artiste management' business, claims that Majid earns Rs. 3,000 for a 30-minute performance.
If Rajesh, at 19 years, is a budding artiste manager, he has his match in two-year-old Munni, who can already clap in sync to any music. She effortlessly joins a group of older children clapping to the beats of Rajasthani folk songs. A harmonium and tabla, along with an electric guitar, complement the singing. The lyrics are familiar – 'Padharo Mhare Des' and 'Ararara'. Rajesh does not know how old the tunes are: "These songs existed when our grandparents were young, maybe before that too. They probably originated in the villages."
Though many of the families migrated to Kathputli Colony more than three decades ago, and much of the current generation is city-bred, their daily practices are a mix of rural-urban characteristics – the cooking, social interaction, marital customs, art forms, attire and ties to the village are all rural in origin, but urban in aspiration and improvisation.
The churning that the communities in Kathputli Colony are now experiencing is the result of the Delhi government's attempts to push a model of urbanisation – and the residents of the colony are not convinced about this new template.
Photos: Urvashi Sarkar
Read the original article: https://ruralindiaonline.org/articles/hung-by-a-thread/